Parish Ministry

Parish Ministry has been at the centre of missionary activity of the SVD in Ghana since its first gallant missionaries took over the Sacred Heart Parish in Accra in1938. In no time the SVD opened new stations in the then Accra Vicariate increasing the Catholic numerical strength leading to Accra becoming a Diocese. In effect, all Parishes in the Diocese were being manned by the SVD. The efficient Parish works of the SVD missionaries prepared the ground for the local clergy to take over the running of many of these Parishes started by the SVD.
Today, the Accra Diocese has been divided into three, the Accra Archdiocese, Koforidua Diocese and Afram Plains Vicariate. It is worth noting that the majority of the local clergy of the various dioceses were nurtured in the Parishes ran by SVDs.
Currently the following are the Parishes being manned by the SVD in Ghana.
ACCRA ARCHDIOCESE
PARISH

ADDRESS

PRIEST(S)

St. Charles Lwanga

P.O. Box 93, Abeka-Accra, Ghana




Tel.: [+233] (302) 235 172

Dogodzi Stephen, SVD
Agyei Norbert, SVD
Nellas Dionisio, SVD

St. Margaret Mary

P.O. Box DS 1681, Dansoman, Accra, Ghana
Tel.: [+233] (302) 307 854
Duah Prempeh John,SVD
Nordor Courage Eric, SVD
Aarah-Bapuah Vincent, SVD
Sts. Peter and Paul


Box WJ 577, Weija Accra
Tel.: +233 (30) 285 5907, +233 (20) 656 2592
Abenafa Hans-Gerber Julius Makafui SVD
Dąbrowki Marek, SVD
Vazqu Bustamant Asuncion, SVD

St. Augustine




P.O. Box 87, Ashaiman, Ghana
Tel.: +233 302928
Binsi Egidius Melchides, SVD
Ayivor Ignatius, SVD
Duah Henry, SVD
St. Luke Parish



P. O. Box 845, Ashaiman-Lebanon

Monoth, Jojo George, SVD
Dankyi Daniel Odei, SVD
Koh Constancio, SVD
Maria Goretti



P.O. Box 8 / Battor, via Sogakofe

King MAthias Yao Dodzi, SVD
Akordor Emmanuel, SVD
St. John Paul II
Fr. Patrick Kodom, SVD
St. John Vianney Catholic Church


P.O. Box 72 / Akuse-Asutsuare
Cell.: +233 958 2595
Mastan Francis, SVD
Kabongo Lukwanga Bertin, SVD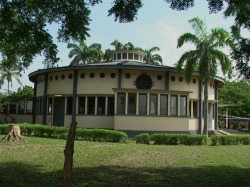 KOFORIDUA DIOCESE
PARISH

ADDRESS

PRIEST(S)

St. Dominic's Parish Adweso

P.O. Box KF 1724, Koforidua
Tel.: +233 254 40

Obeng, Frederick Opoku,SVD
Aazine Nicholas Nibetol, SVD
St. Augustine's Parish


P.O. Box 25, Asesewa, Krobo, E.R.

Kabutey Peter Kwablah, SVD

HO DIOCESE
St. Theresa's Catholic Church


P.O.Box 5, Frankadua,
Tel.: +233 (24) 281 0467


Azure, Emmanuel, SVD
Pati Bin Antonius Petrus, SVD
AFRAM PLAINS VICARIATE
PARISH

ADDRESS

PRIEST(S)

Bishop's House


P. O. Box DKK 59, Donkorkrom-Kwahu
Afram Plains, ER
Tel.: +233 22204

Asiedu John Alphonse, SVD


St. Francis Xavier

P.O. Box DK 22, Donkorkrom-Kwahu,
Afram Plains, ER

Setsoafia Emil Kwadzo, SVD
Endoma Sofronio, SVD
Amuzu-Asafo Vincent, SVD
Mary Mother of God


P.O. Box 74 / Kwahu-Adeemmra
Tel.: +233 894 8944

Kopong Ola Dionisius, SVD
Kusaga Samuel Victor, SVD

St. Joseph Freinademetz




Ekye Amanforum
P.O.Box DKK 76 Donkorkrom-Kwahu

Boss Gregorius, SVD
Koimb Francis Prescott, SVD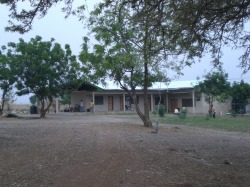 TECHIMAN DIOCESE
PARISH

ADDRESS

PRIEST(S)

St. Joseph Parish

P.O. Box 7, Kintampo, B.A.
Tel.: +233 364 11

P.C (Powathu Chandy) Alexander, SVD
Emmanuel Danso Abeam, SVD
Addai Joseph Kwasi, SVD

Holy Family

P.O. Box 15, New Longoro, B.A.

Osei Anastasius, SVD
Phung Vinh Ngoe Peter, SVD
SUNYANI DIOCESE
PARISH

ADDRESS

PRIEST(S)

St. Michael

P. O. Box 23, Nsawkaw, B.A.

Gergont Stanisław, SVD
Awuah Osei Alex, SVD
Aenoaei Marian, SVD
YENDI DIOCESE
PARISH

ADDRESS

PRIEST(S)

Bishop's House

P.O. Box YD 129, Yendi, N.R.
Tel.: +233 220 02 /
E-mail: bishopyendi@yahoo.com


Most Rev. Vincent Boi-Nai, SVD

St. Charles Lwanga

P.O. Box SB 2, Saboba, N. R.
Tel.: +233 942 2264


Naduviledathu Francis Joseph, SVD
Anim-Addo Isaac Kwame, SVD

Christ the King Parish




Catholic Church P.O. Box 5, Gushiegu, N.R.
Tel.: +233 596 9183
Bau Benediktus, SVD
Keeke Julius Kofi, SVD
Holy Cross Parish, Sambuli



c/o P. O. Box YD 9, Yendi N/R

Panabang Joseph, SVD
Bolgatanga Diocese
PARISH
ADDRESS
PRIEST(S)
St. Patrick
P. O. Box 4
Nalerigu – Gambaga N.R.
Rodrigues Sunil, SVD
Baleli Ronie, SVD